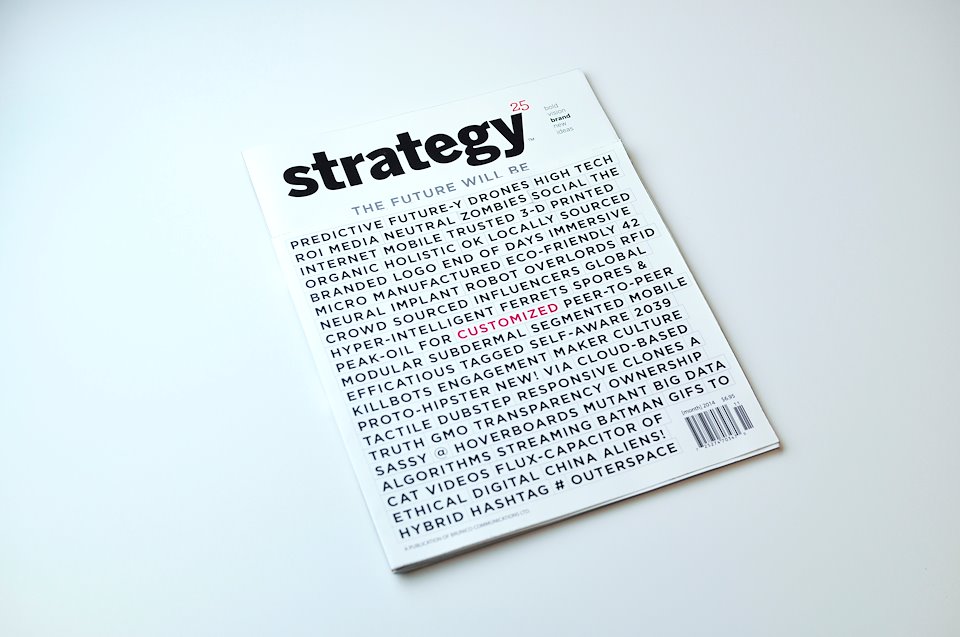 I was invited to submit a cover concept for Strategy Magazine's 25th anniversary predicting what the next 25 years of advertising would look like.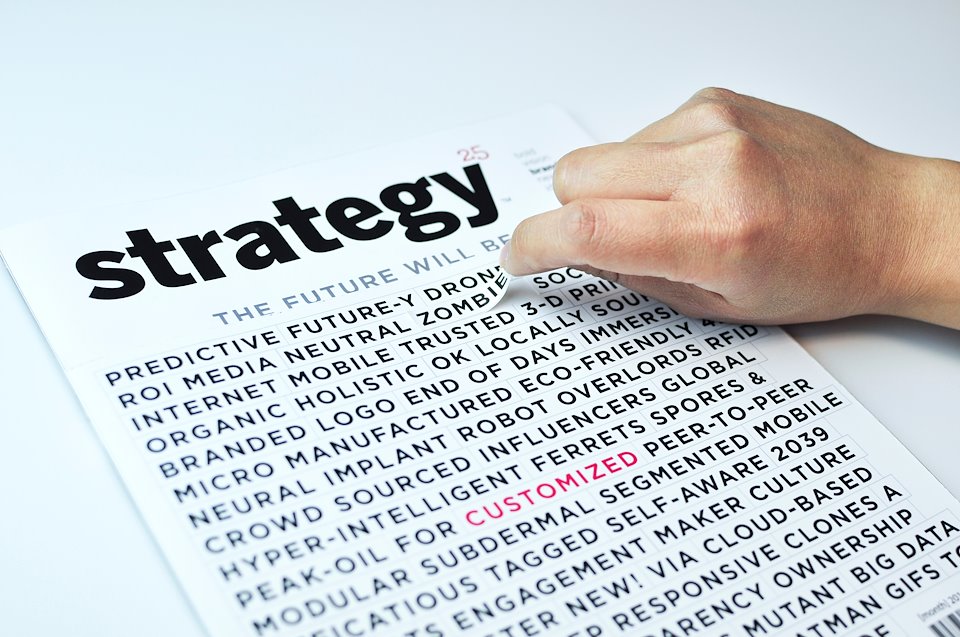 We created a "crowd-sourced-do-it-yourself" cover with removable stickers to create your own predictions.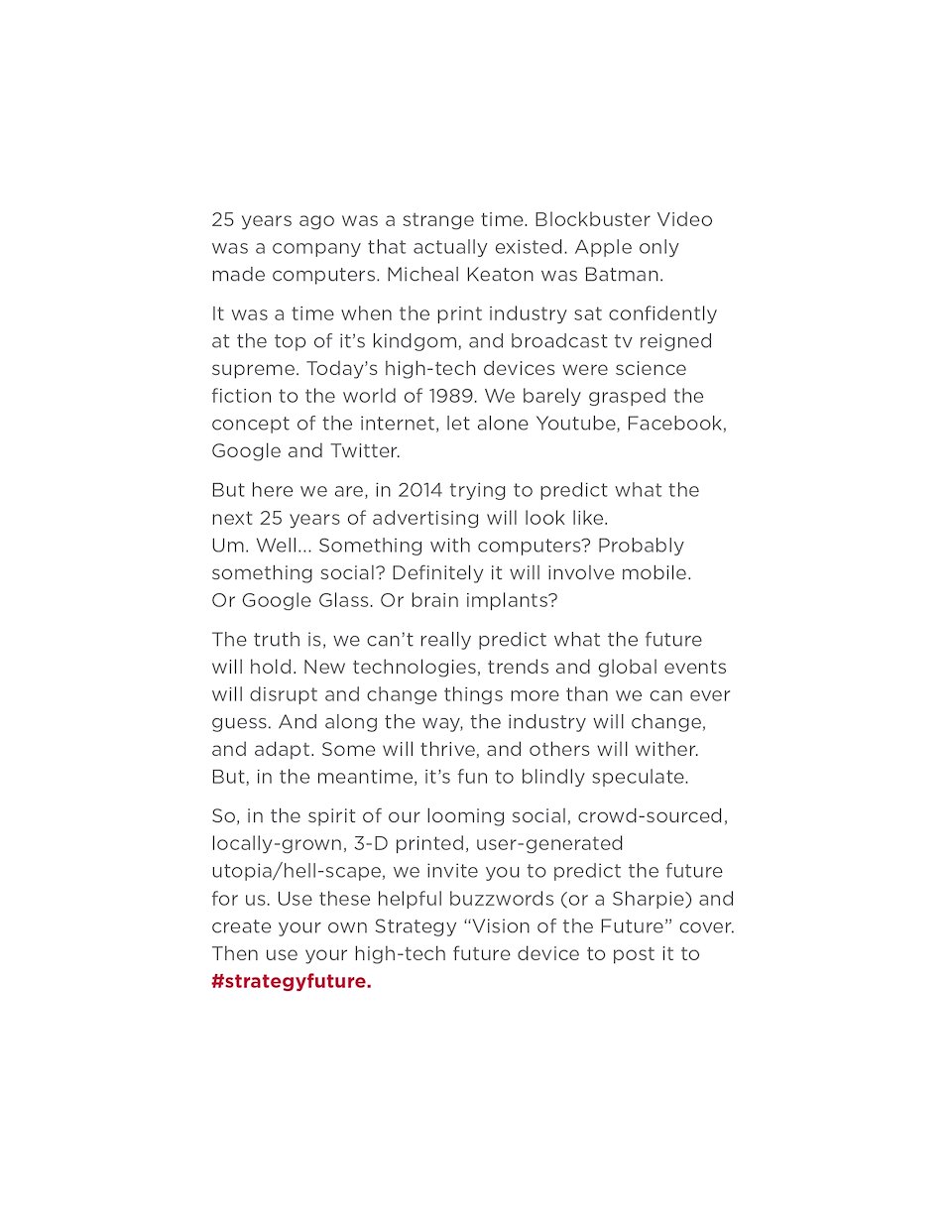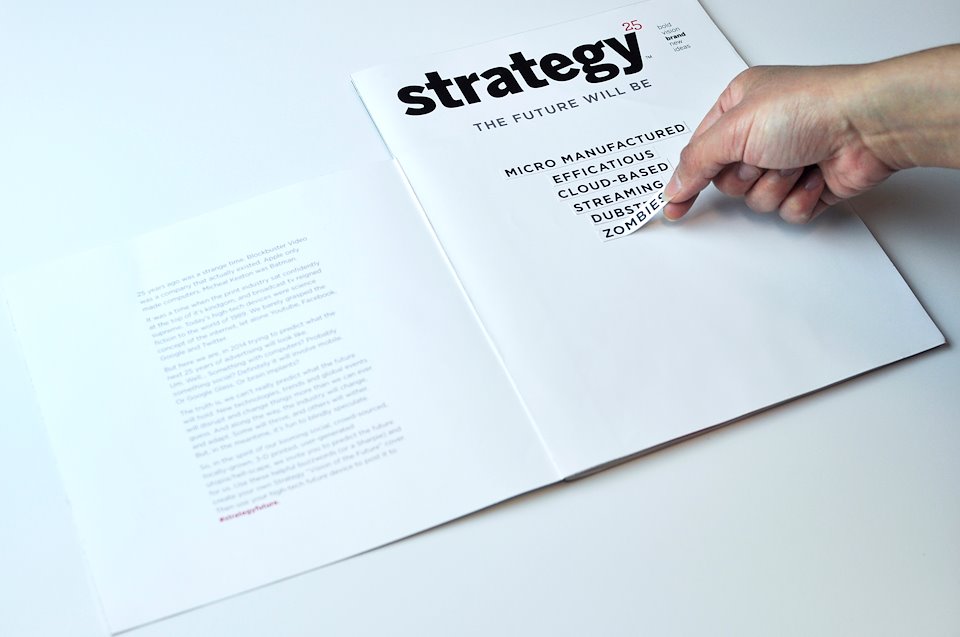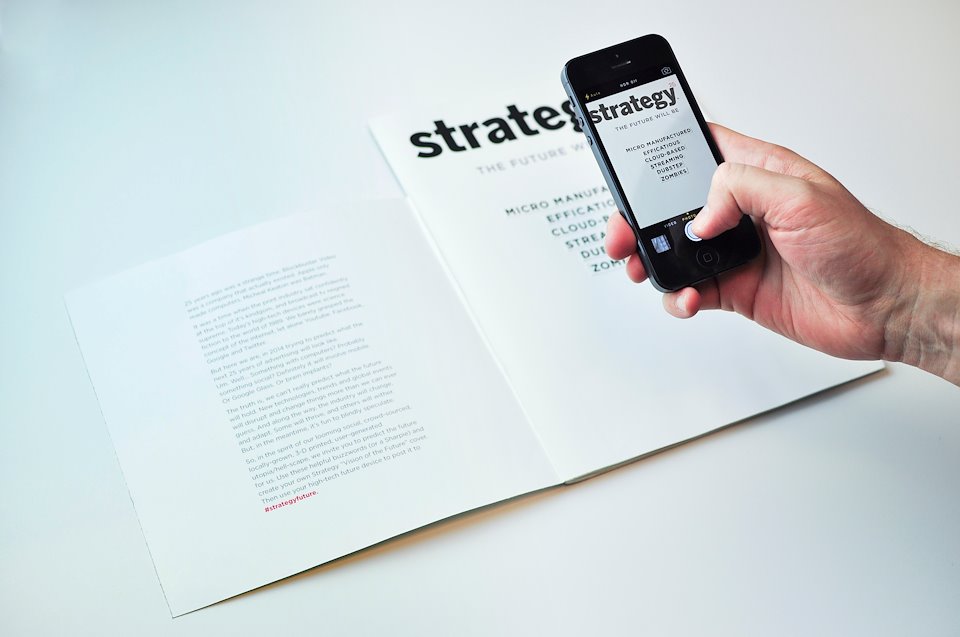 Readers would then be encouraged to share their visions of the future with everyone on social media.