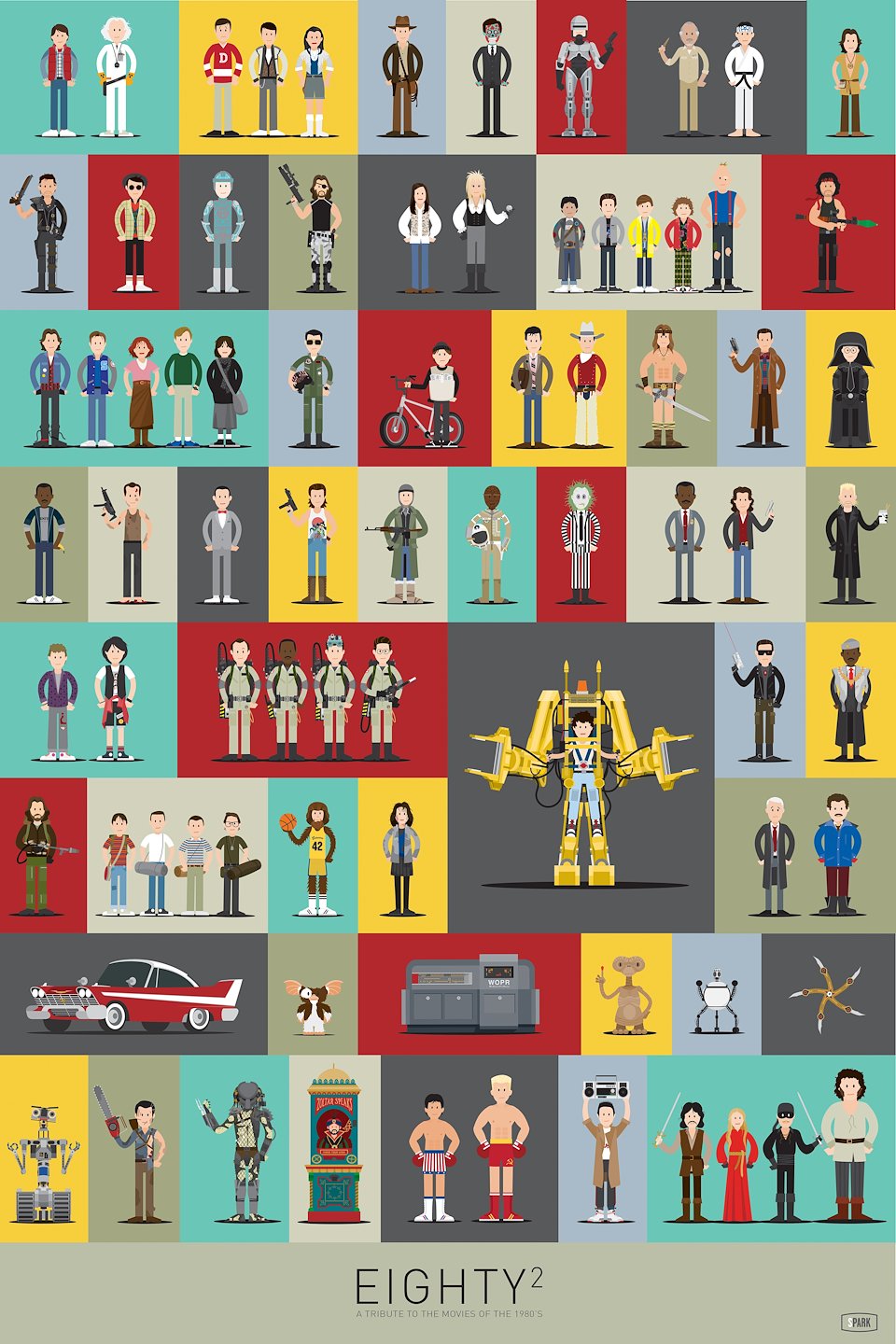 Eighty²: A tribute to the movies of the 1980′s. 80 characters, from 57 iconic 80′s movies. By no means does it feature every great 80′s movies. But it has lots of the ones I consider to the be the most iconic, the strongest in my memories, whether I saw them in the theatre (cause I'm old), or on VHS. Goonies, Ghostbusters, Gremlins, Breakfast Clubs, Karate Kids and a whole lot of Kurt Russell. Prints are now available at The Hero Complex Gallery! : https://hcgart.com/products/80s-by-scott-park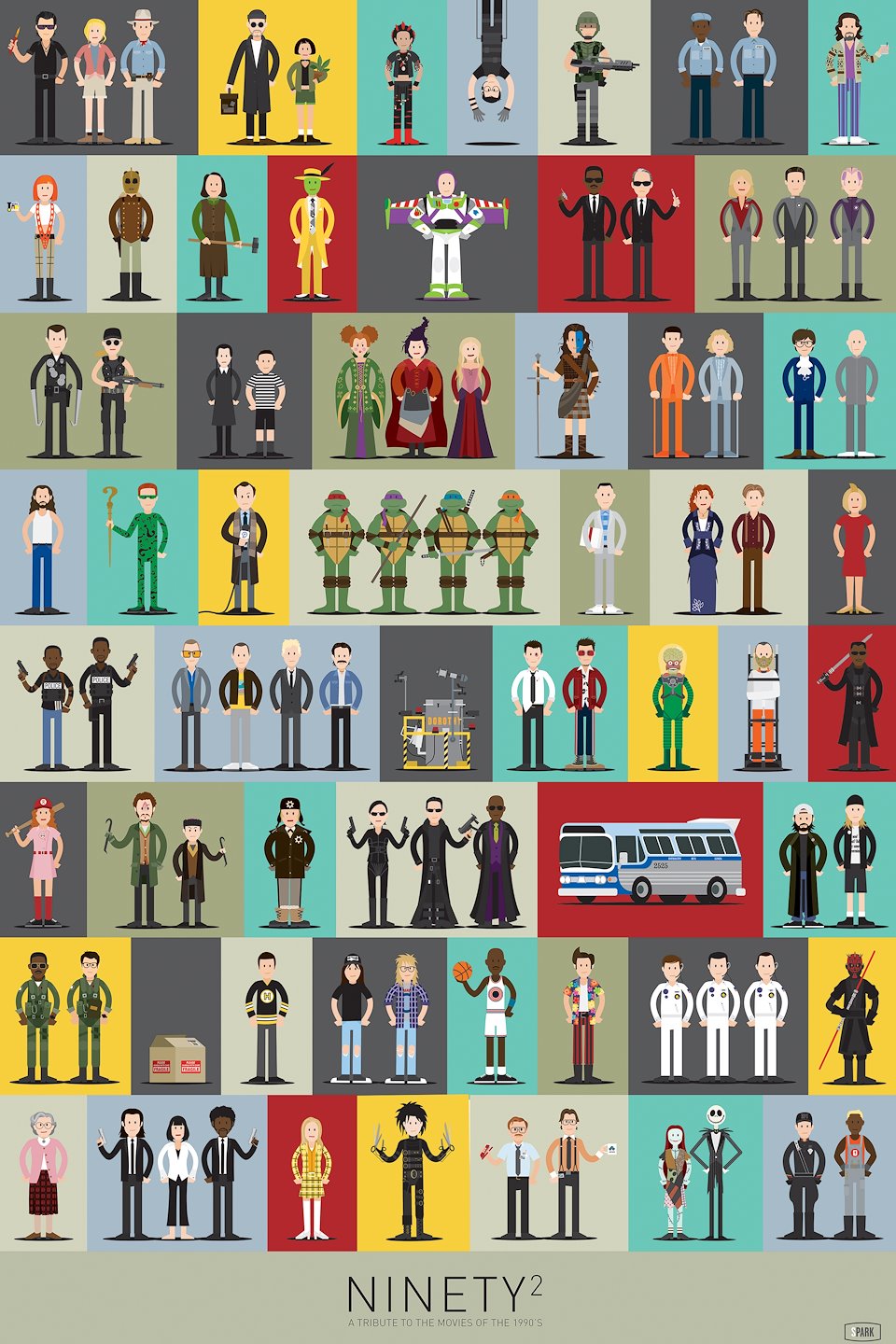 Super happy to introduce Ninety²: A tribute to the movies of the 1990s. 90 characters from fan favourite 1990′s movies. From Jurassic Park to Waynes World, to Home Alone, Pulp Fiction, Seven, The Matrix and everything in between. It's more Will Smith, Jeff Goldblum and Jim Carrey than you can shake a stick at. Prints are now available at @herocomplexgallery https://hcgart.com/products/90s-by-scott-park
The one that started it all! My first Star Cars poster with 77 famous vehicles from movies, tv and one video game. Who knew there were that many famous star cars. Well, me. Cause there's a whole lot more to come! Prints available at the Hero Complex Gallery:
https://hcgart.com/products/star-cars-vol-1-by-scott-park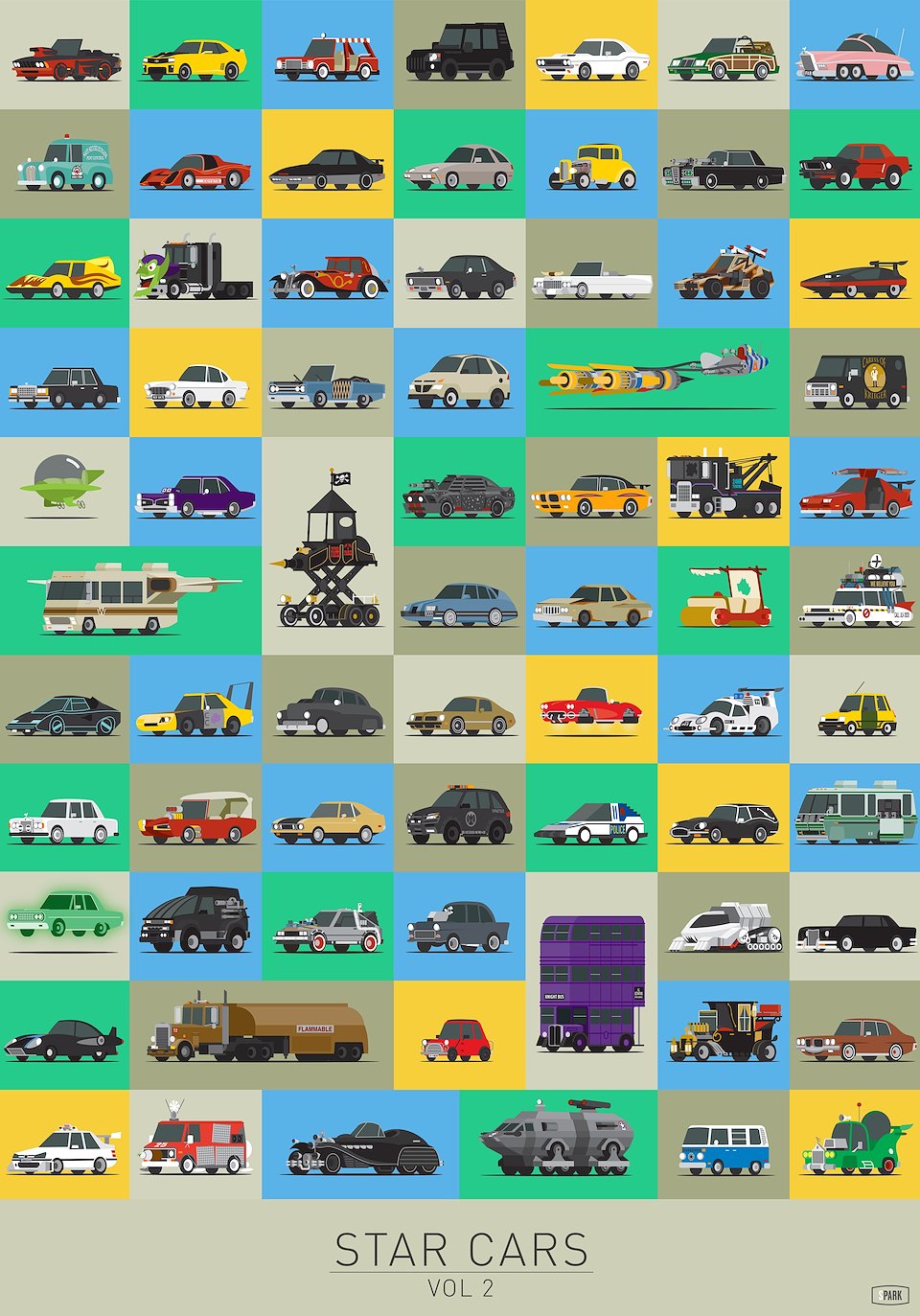 See. I told you! Even more Star Cars madness with a second batch of famous movie and tv vehicles. More obscure! More nerdy! All Star Cars. Prints available at the Hero Complex Gallery:
https://hcgart.com/products/star-cars-vol-2-by-scott-park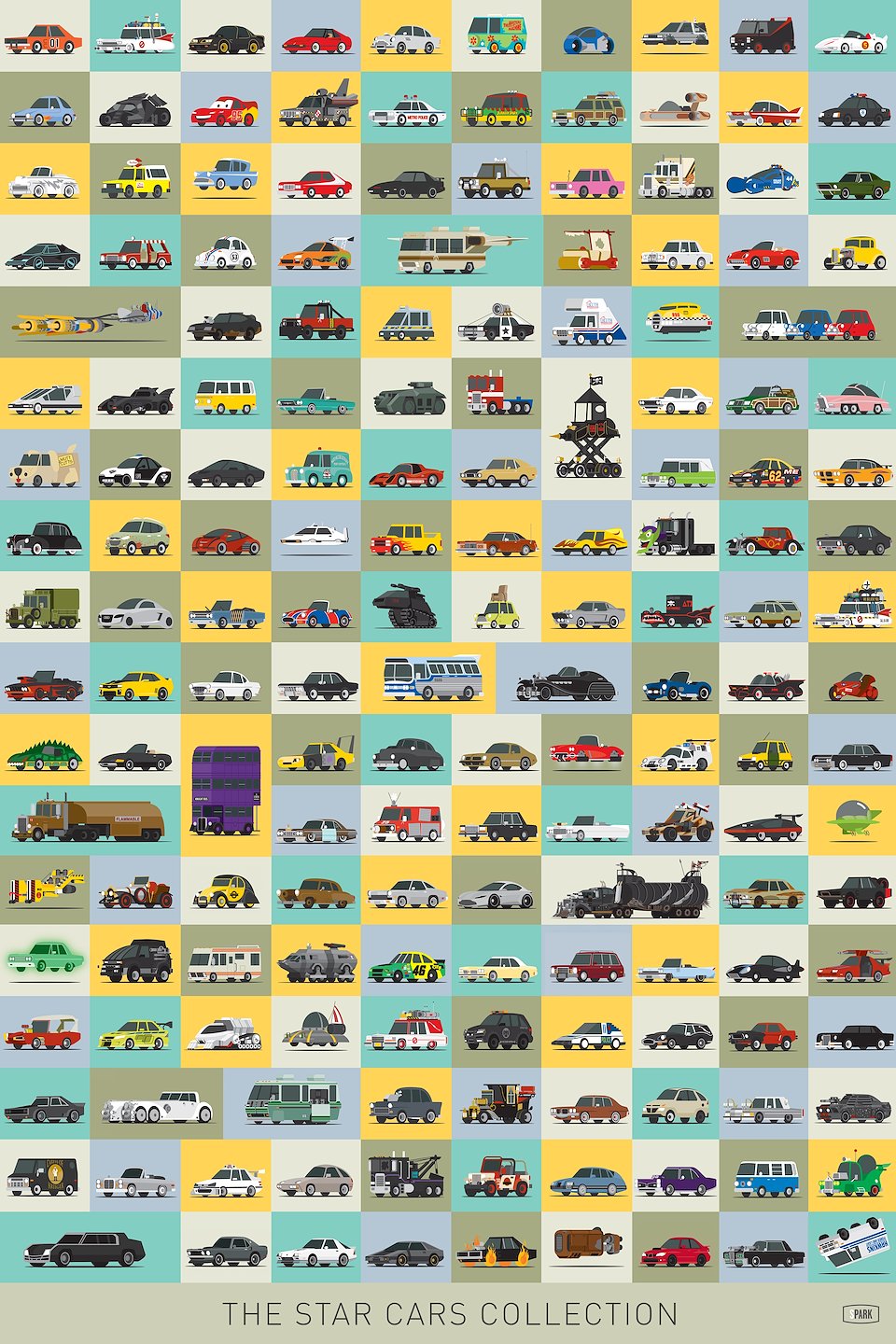 The Ultimate Star Cars Collection. Both Volume 1 and 2 combined into one mega poster, with a bunch of new cars, not available anywhere else! Prints available at The Hero Complex Gallery:
https://hcgart.com/products/the-star-cars-collection-by-scott-park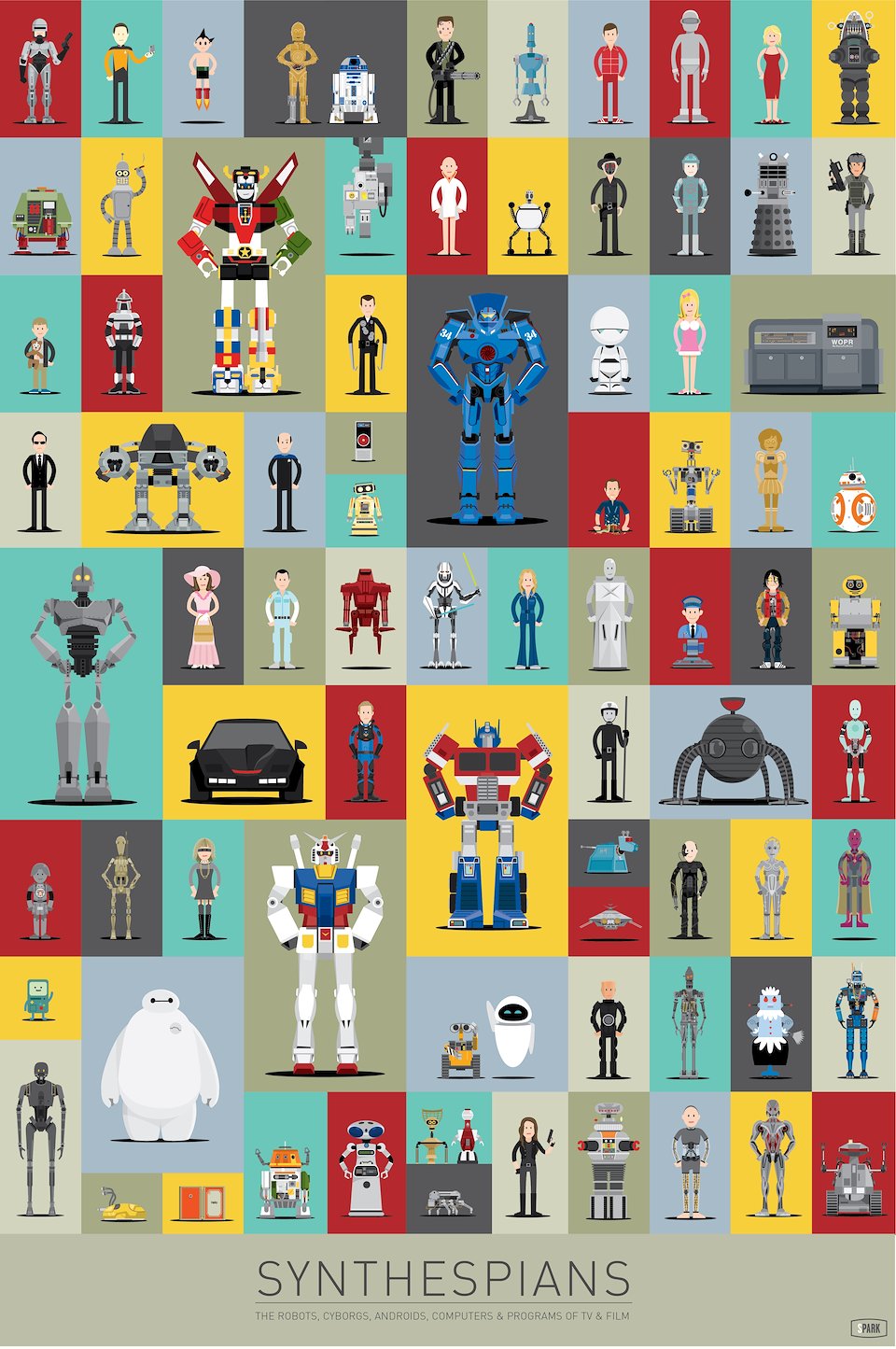 Robots and Cyborgs and Computers. Oh my. The most famous synthetic characters from tv and movies, come together in one amazing poster. From Robby the Robot, to K2S-O, The Terminator, Ed-209, Optimus and more, all your faves are here. Prints available at the Hero Complex Gallery: https://hcgart.com/products/synthespians-by-scott-park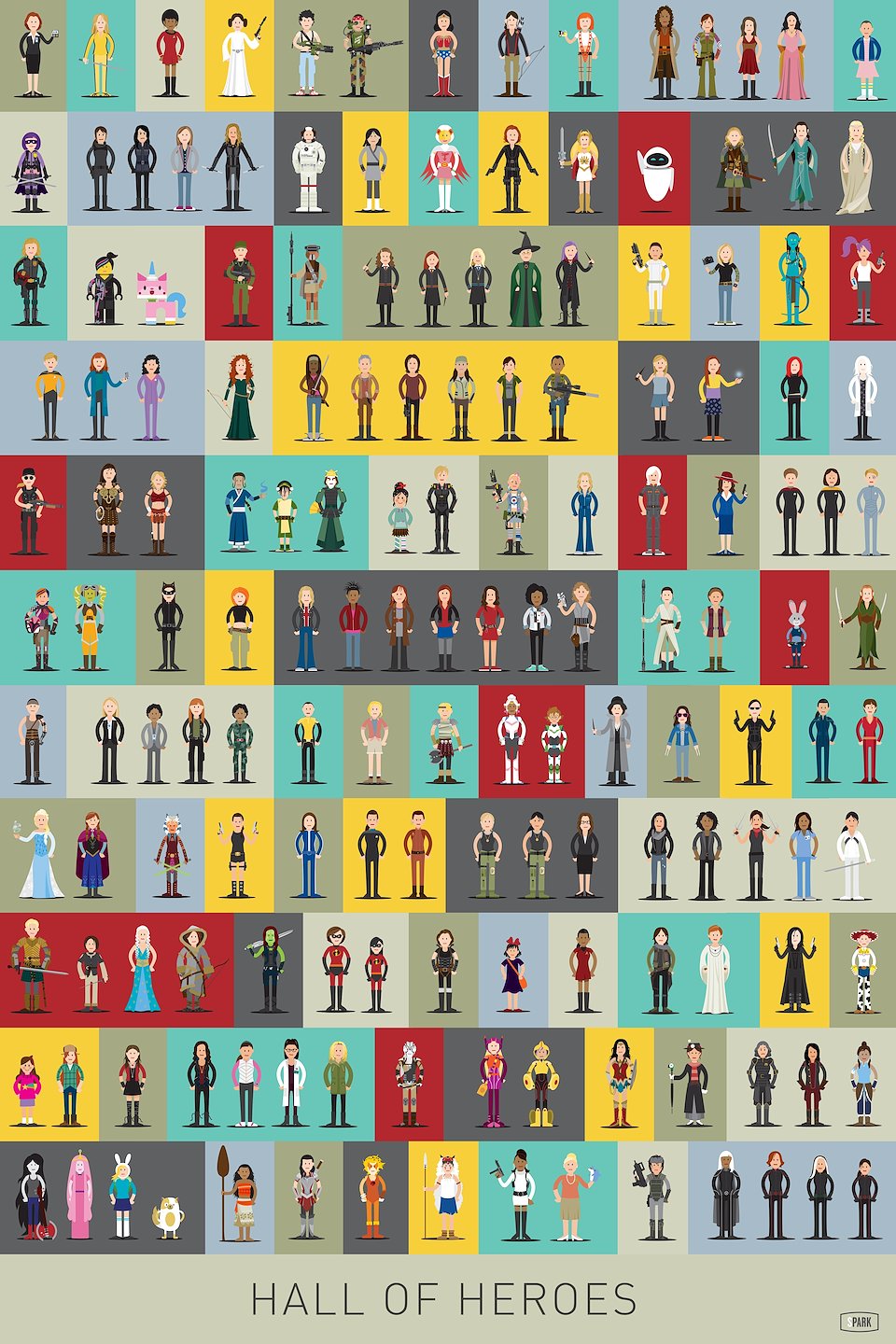 The greatest, most bad-ass female characters from movies and Tv, all captured in one mega poster. Updated in 2017 with new Heroes! Prints available at The Hero Complex Gallery: https://hcgart.com/products/hall-of-heroes-by-scott-park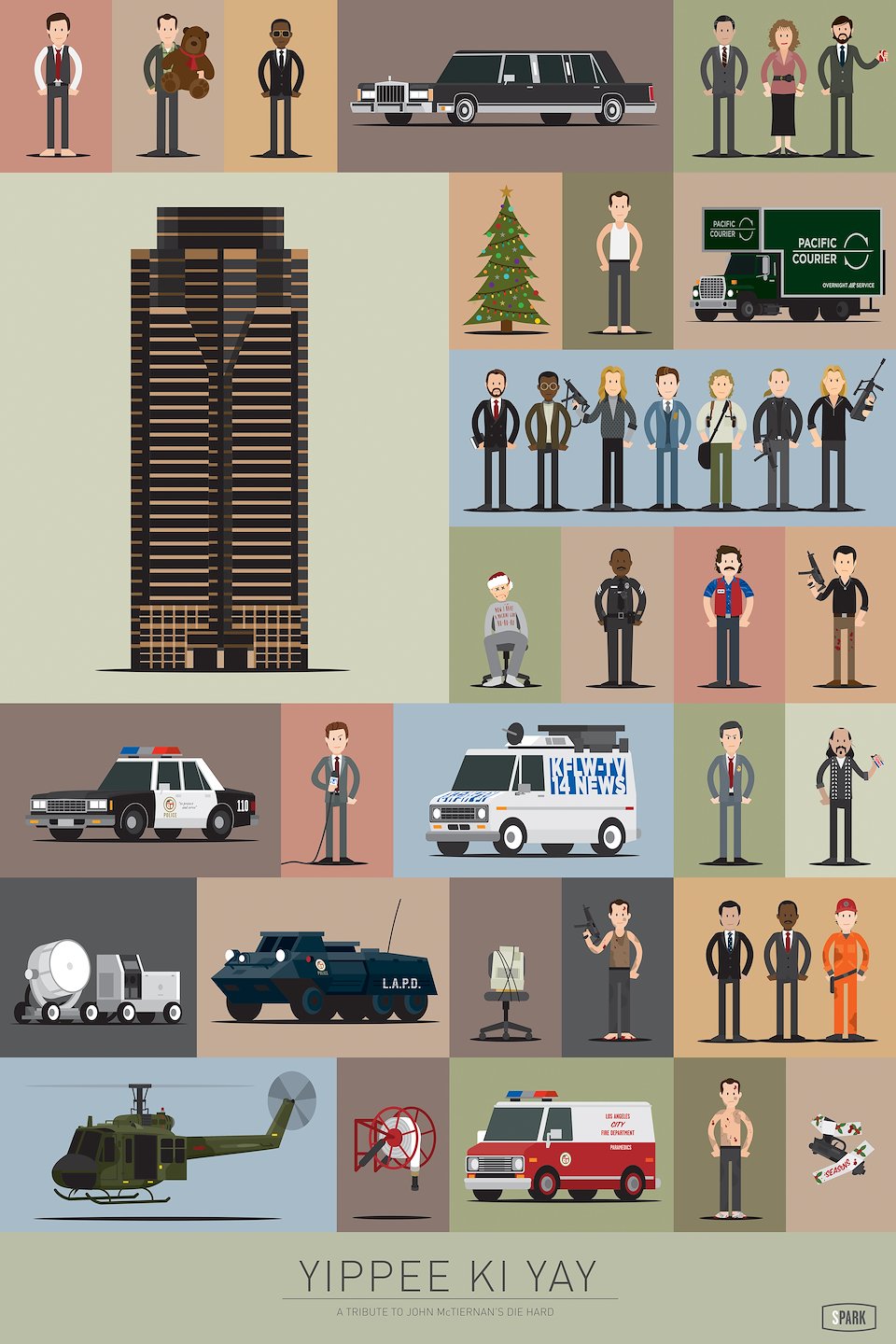 Created for the Hero Complex Gallery's Tribute to legendary Director, John McTiernan, Yippee Ki Yay is a salute to the finest Christmas Movie ever made: Die Hard. Prints available at: https://hcgart.com/products/yippee-ki-yay-by-scott-park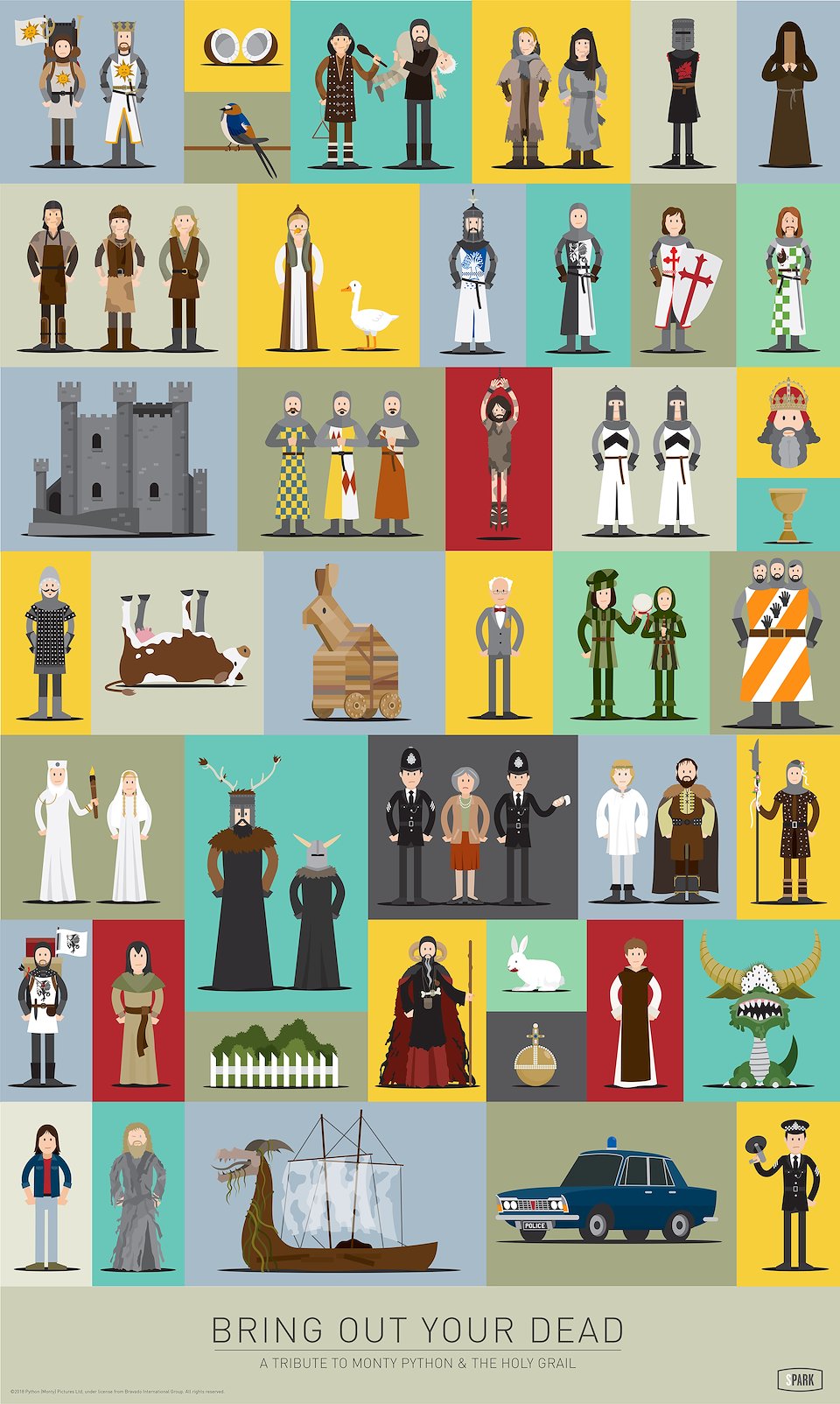 Here's something I thought I would never hear: "We're doing an Official Monty Python show at Gallery1988, and we'd love for you to submit something". Since I can pretty much recite entire sketches from memory, (Farquin-timbim-lim-bin-bustok-f'tang-f'tang-olay-biscuit-barrell) needless to say, I was in. Without further ado, here's "Bring out your Dead", my full poster for the @galleries1988 Official Monty Python art show. All the main characters and events from Monty Python and the Holy Grail, in order of appearance. From African (or European?) swallows to constitutional peasants, singing minstrels, famous historians, killer rabbits and dedicated shrubbers, they're all here.
Sadly prints are completely sold out!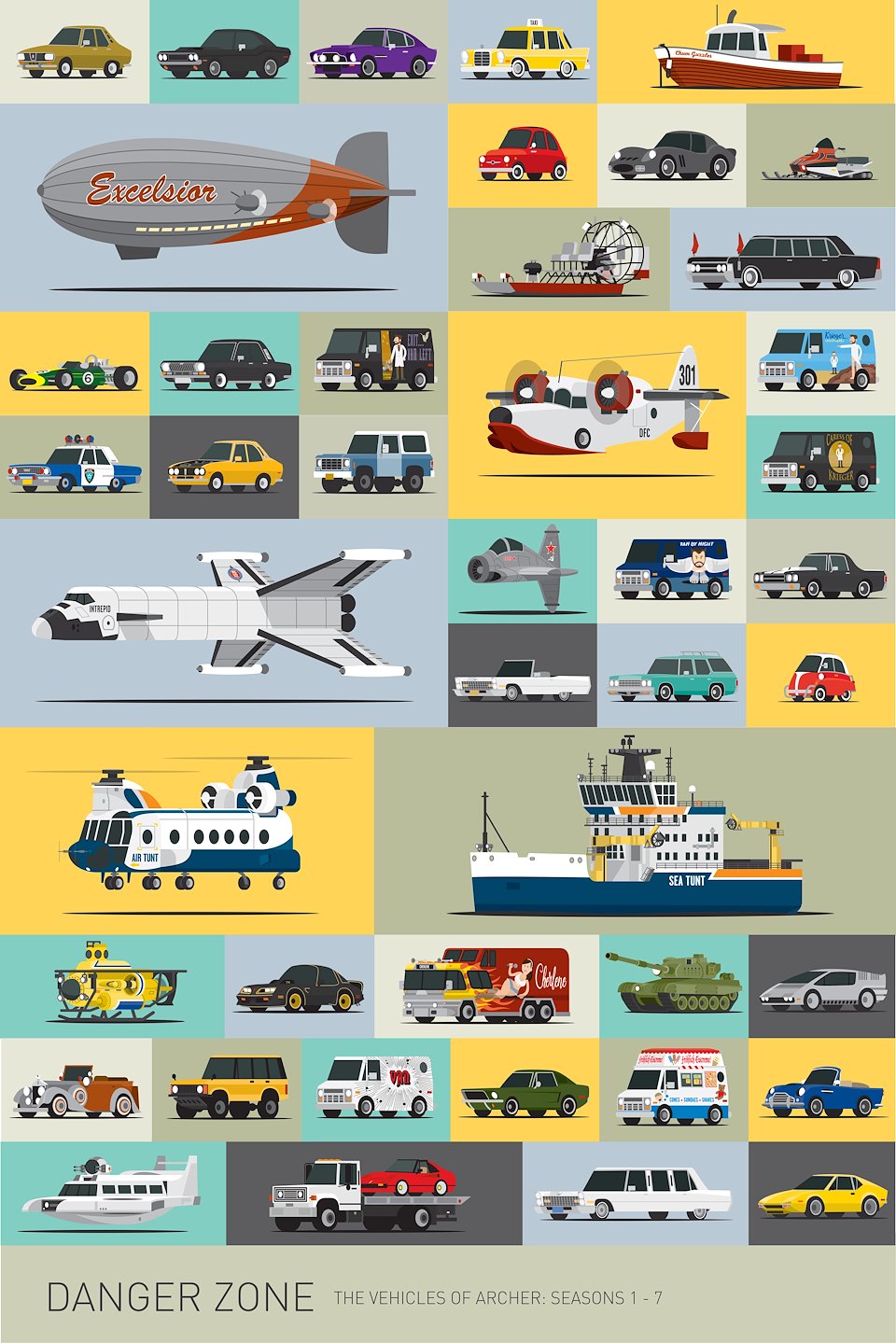 Do you feel like you are about the enter some sort of zone of danger? Then you're in the right place my friend. Introducing my latest; DANGER ZONE, the vehicles of Archer. Officially licensed and exclusive to DARK INK, it features all your favourite (well, at least my favourite) vehicles from the first 7 seasons of Archer. From Archer's Challenger, to the Intrepid, the airboat, Air Tunt and all of Kreiger's vans, it's a whole bunch of lovingly crafted vehicular goodness. Oh. And they're also in order of appearance. So there's that too. Sploosh.
Limited edition prints are available at Dark Ink: https://www.darkinkart.com/products/danger-zone-scott-park
I was lucky enough to be part of The Hero Complex Gallery's Halloween Art Show premiering at Ha40ween – 40 Years of Terror, celebrating the 40th anniversary of the John Carpenter horror classic. I decided on showing the main cast, with a handy-dandy checklist to see who lives and who dies. Prints are now available at The Hero Complex Gallery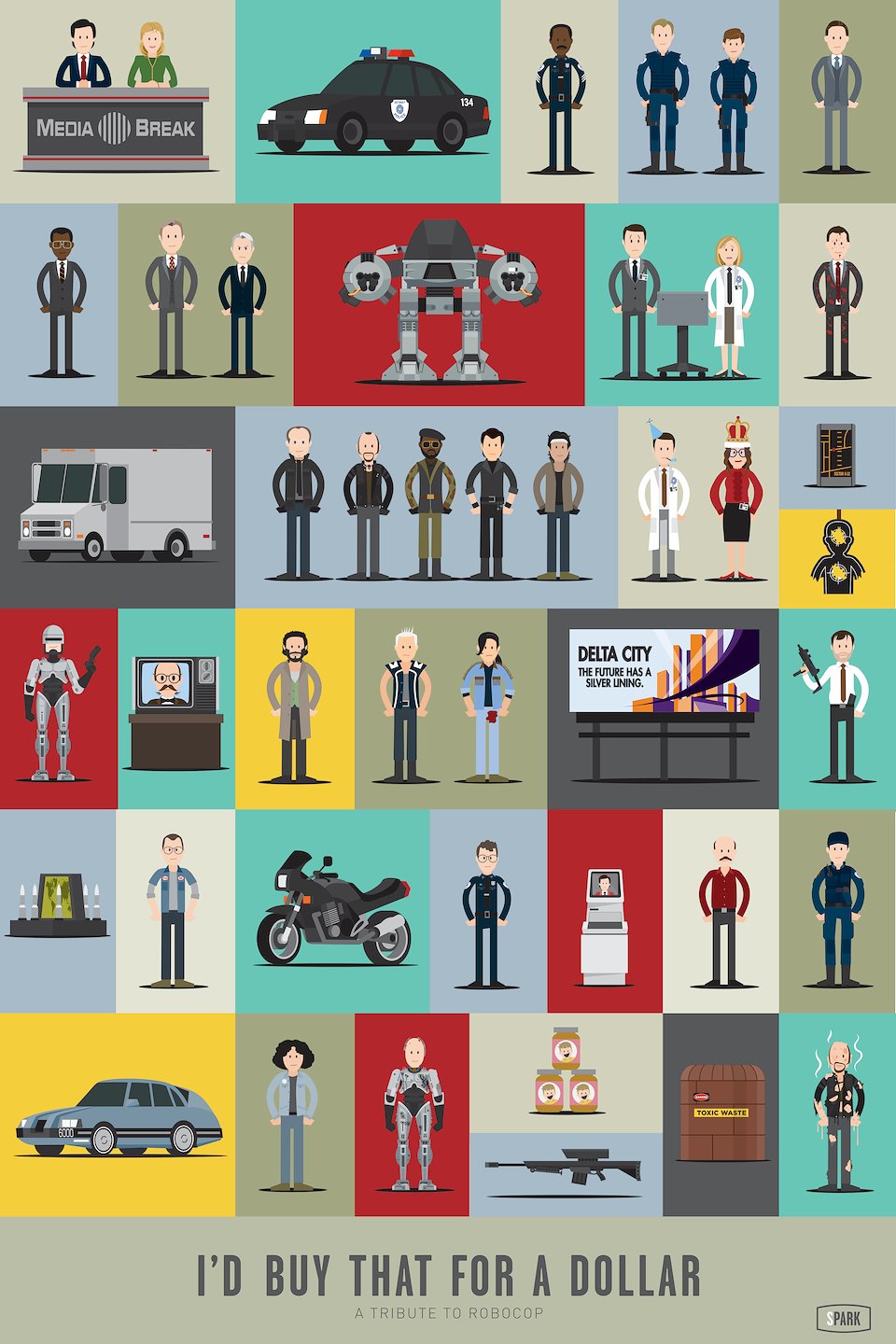 When I was offered a chance to submit a piece for the Gallery1988 "30 YEARS LATER" show I perused the list of 1987 films they offered. Apparently there were a bunch of titles on there, but I stopped looking when I hit ROBOCOP. I have loved this movie since the first "way too young to watch it, but somehow we managed to rent it anyway" time I saw it. I give to you I'D BUY THAT FOR A DOLLAR; a tribute to ROBOCOP. Featuring pretty much all the major characters, vehicles and moments from the original ROBOCOP, shown in order of appearance. Prints are available here: https://nineteeneightyeight.com/products/scott-park-id-buy-that-for-a-dollar-a-tribute-to-robocop-print?variant=46788720595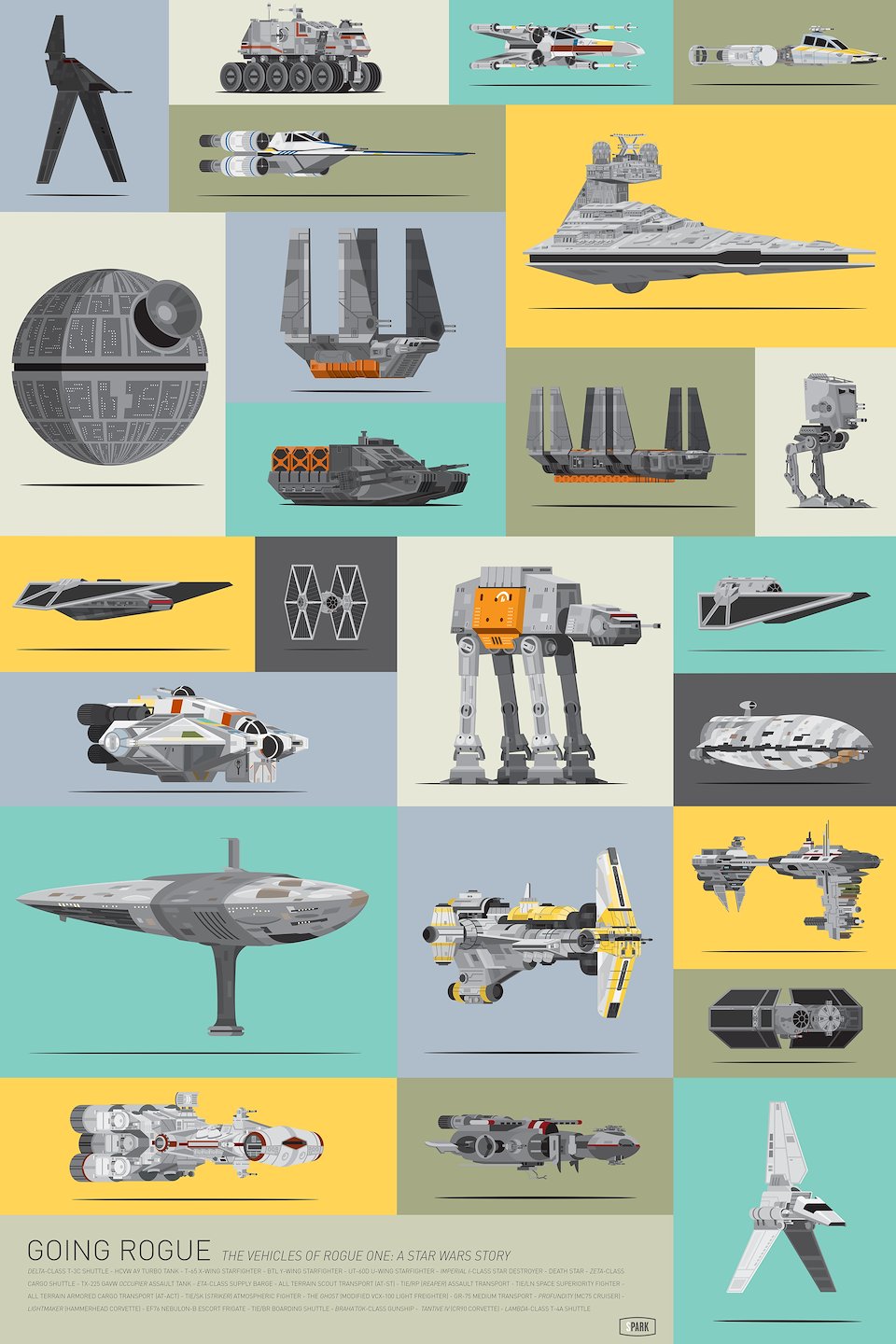 GOING ROGUE: The vehicles of Rogue One, my first officially licensed poster for Lucasfilm. Every vehicle from Rogue One, from Turbo Tanks, U-Wings, Tie Reapers, The Ghost, The Profundity and everything inbetween. Prints are available for sale now at Dark Ink Art: https://www.darkinkart.com/products/going-rogue-scott-park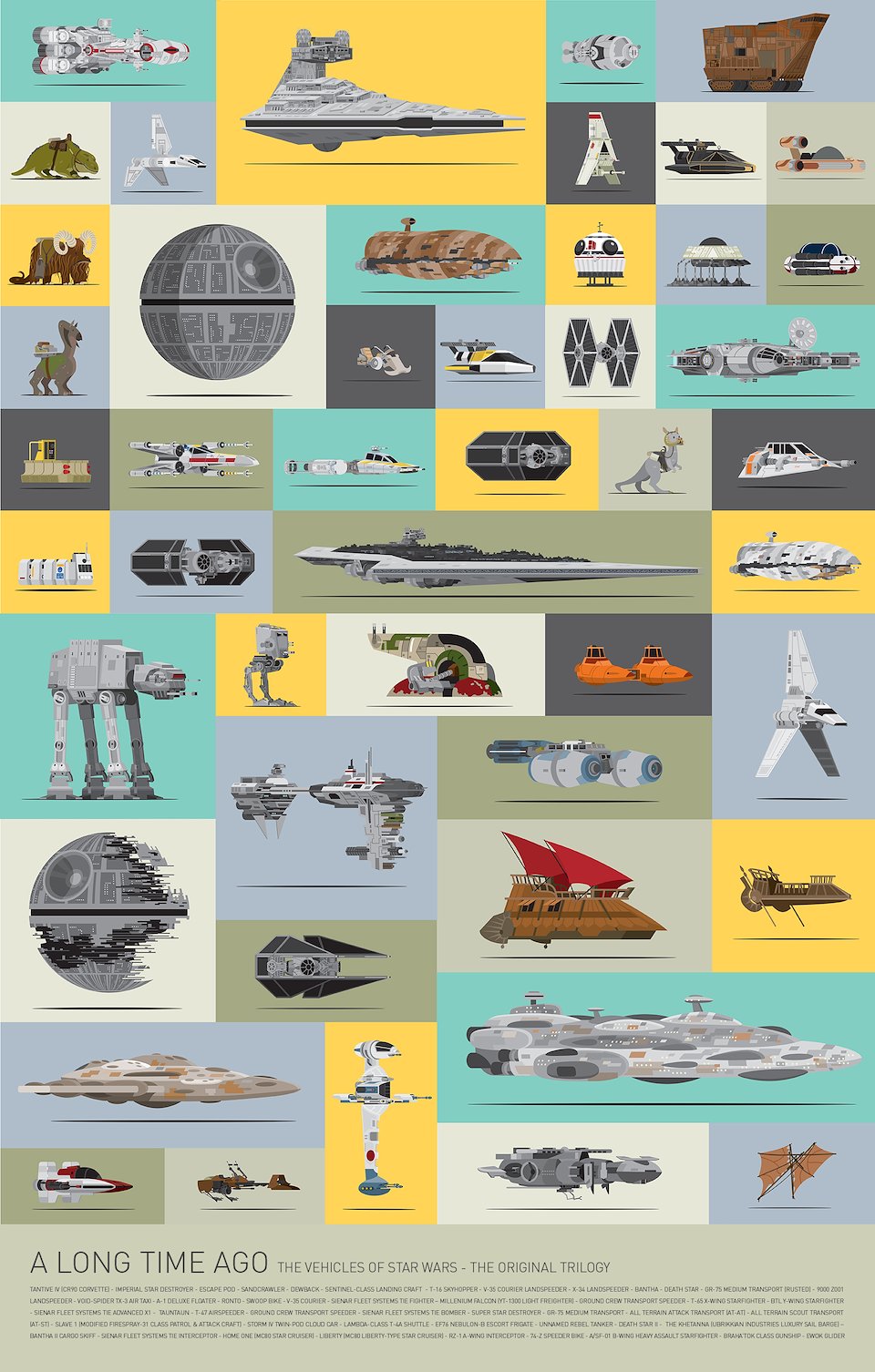 Every single identifiable vehicle from the original Star Wars Trilogy. In order of their appearance in the films. That's right. Every single one. Including the weird tanker that even Wookiepedia couldn't identify.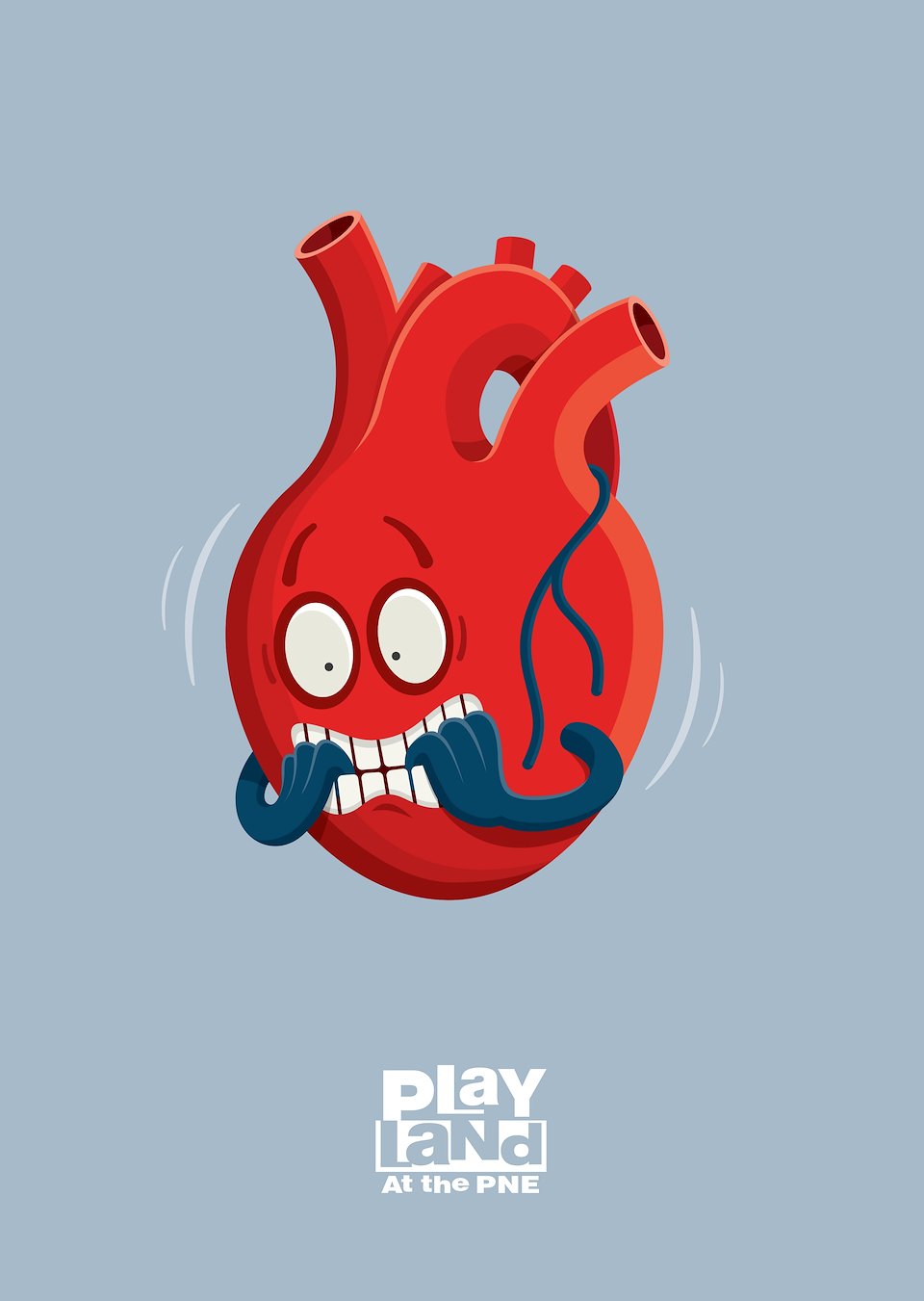 I was very excited to create a series of characters for Vancouver's PlayLand. They asked me to create a series of human organ characters. Each one in a state of distress due to the crazy rides at Playland. I'm really happy with the end result, and I'm just sad that I won't get to see them up around the city in person (living a few time zones away, and all)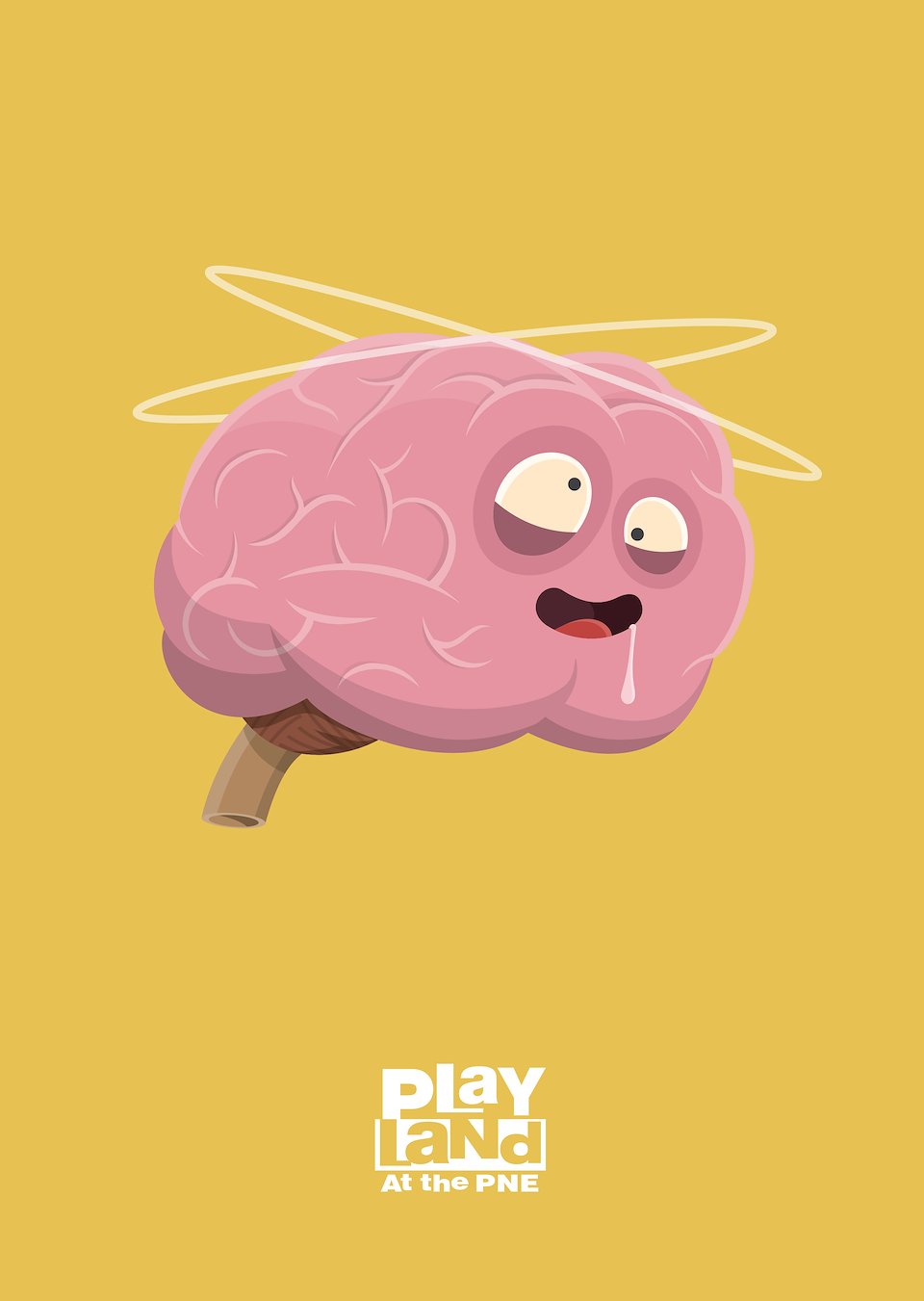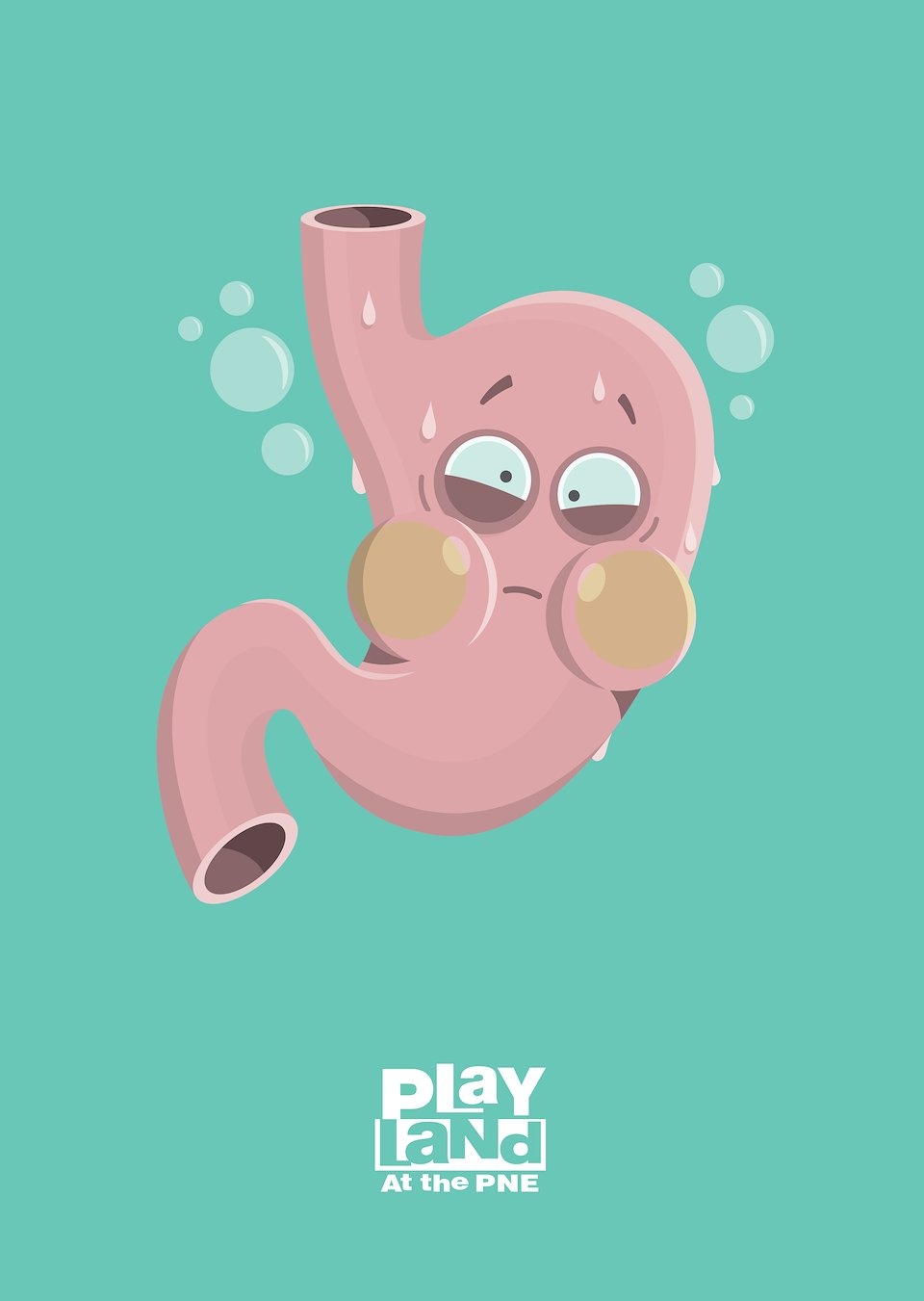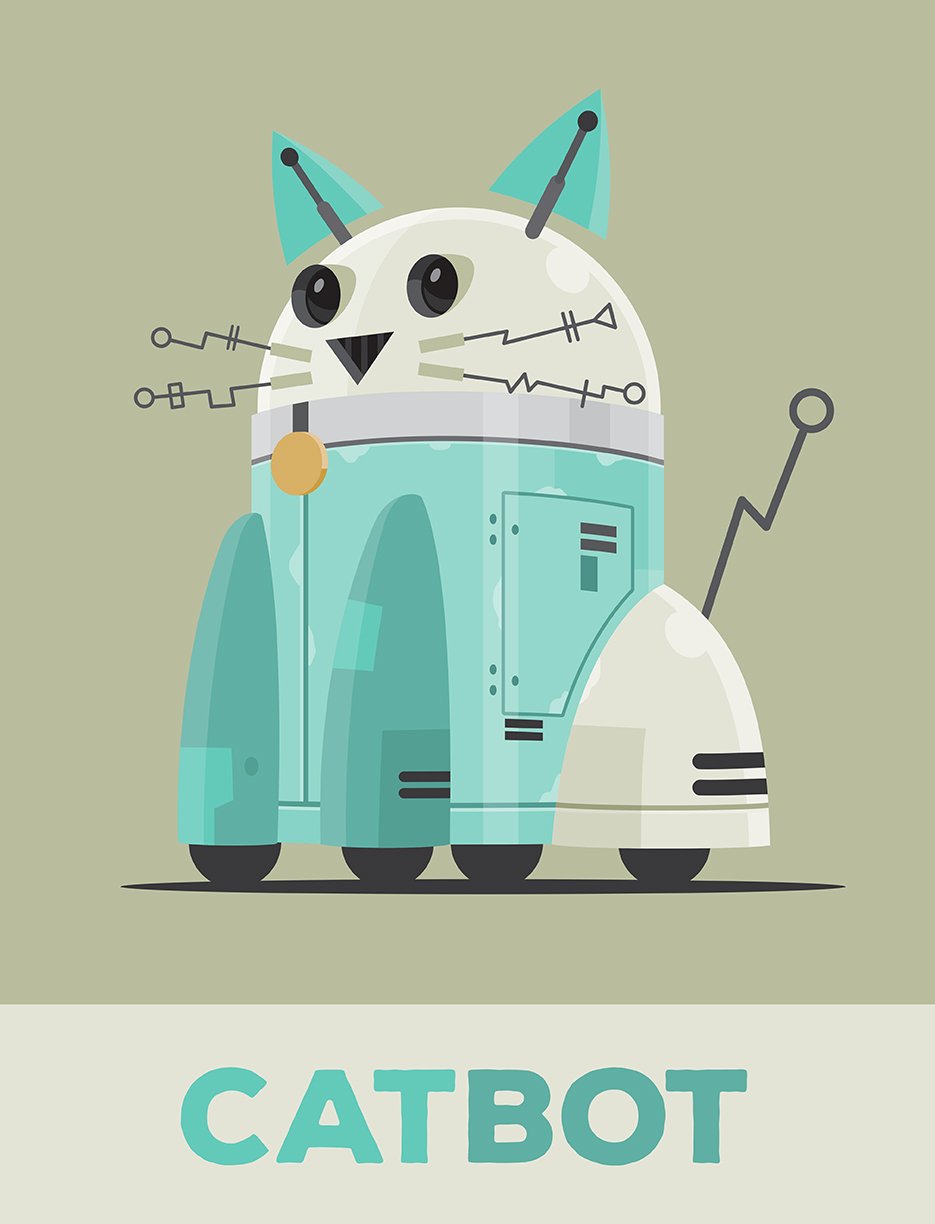 A series of robot animals I create from time to time. One day I'll figure out what to do with them.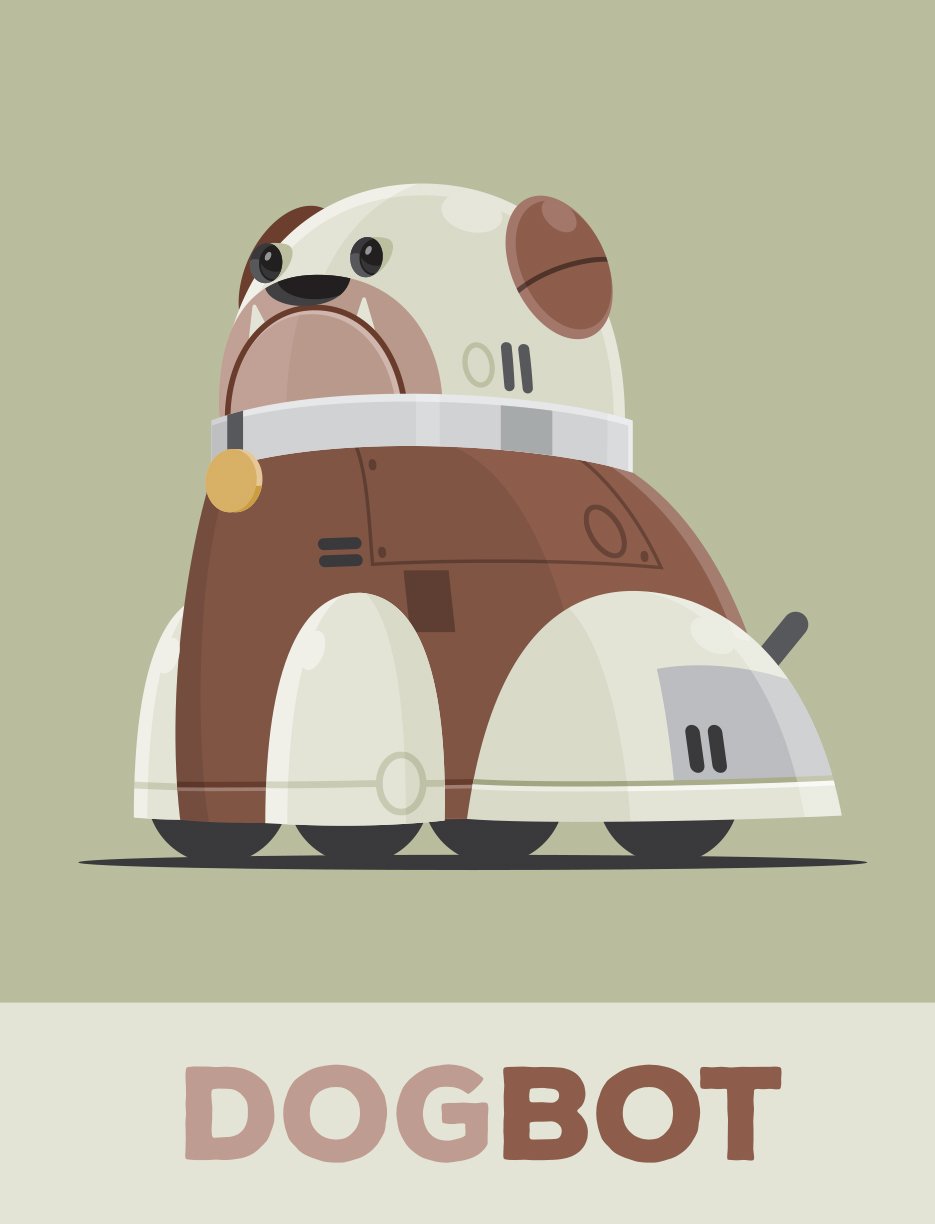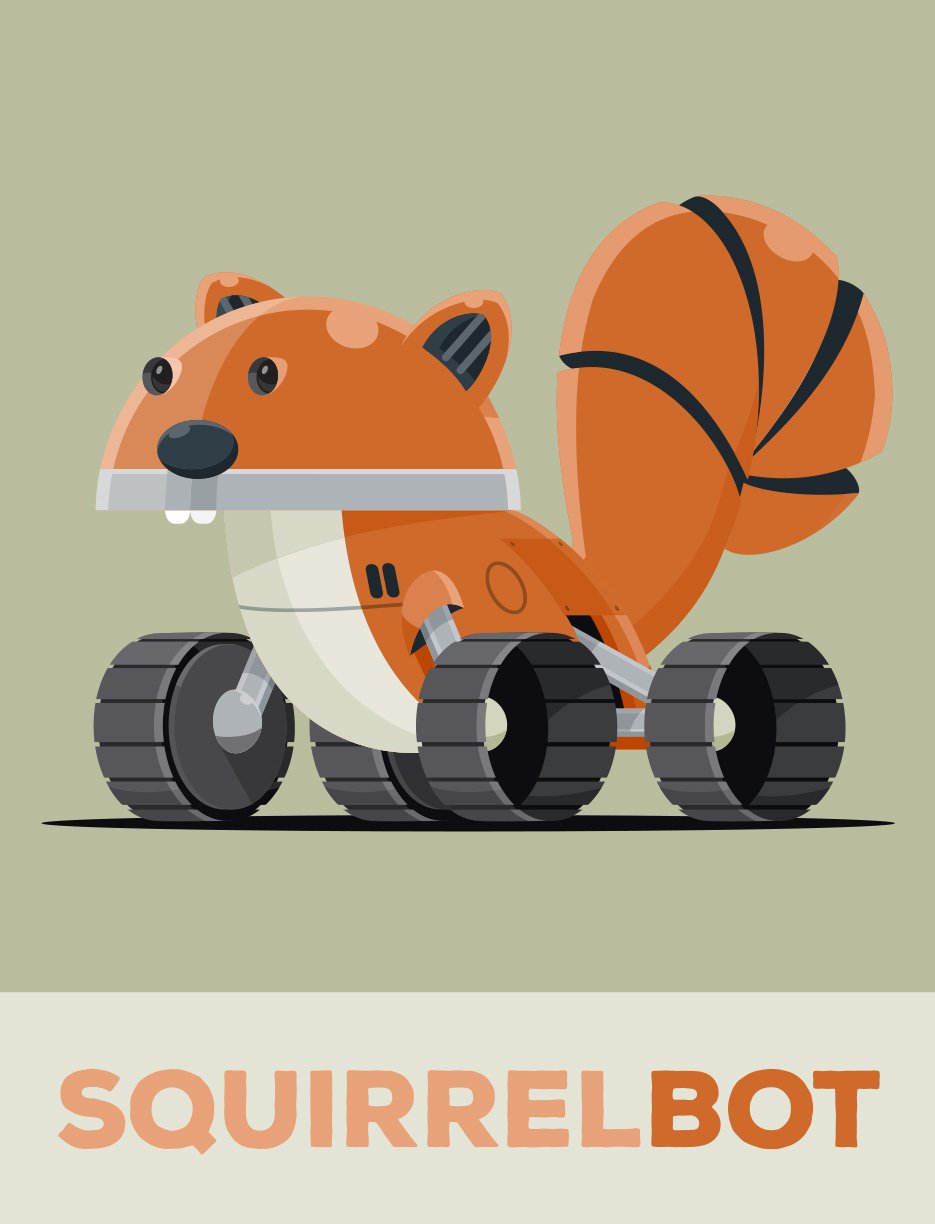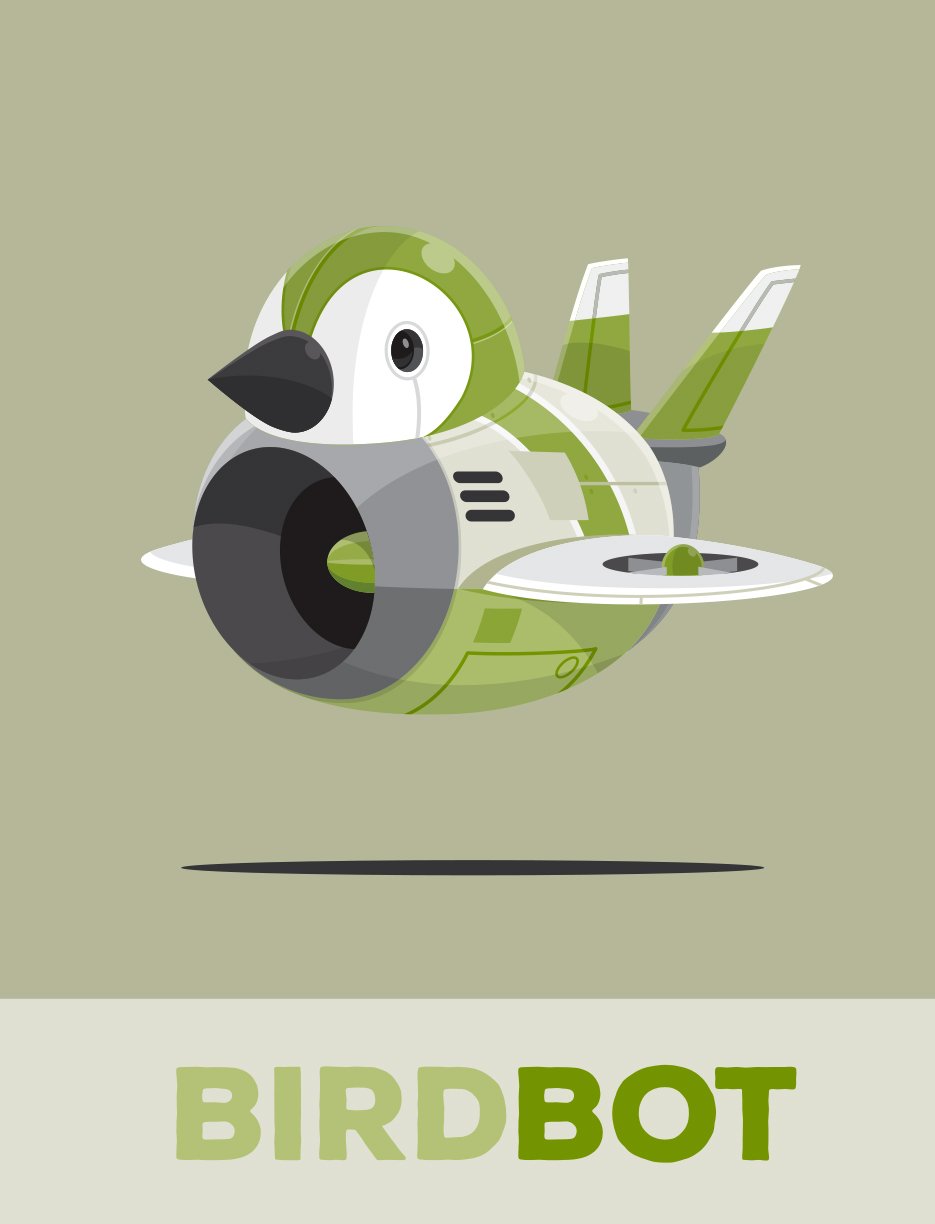 Robalphabet. The cutest robot uprising around!

I recently got the chance to create some super fun little images for Museum Row in Los Angeles. It's a stretch of LA that encompasses 5 great museums, The Academy Museum of Motion Pictures, The La Brea Tar Pits Museum, CAFAM (Craft & Folk Art Museum), The Petersen Automotive Museum and LACMA (L.A. County Museum of Art). It was a great chance to expand my signature style into architecture and try to reduce these detailed, nuanced buildings down to simpler elements.